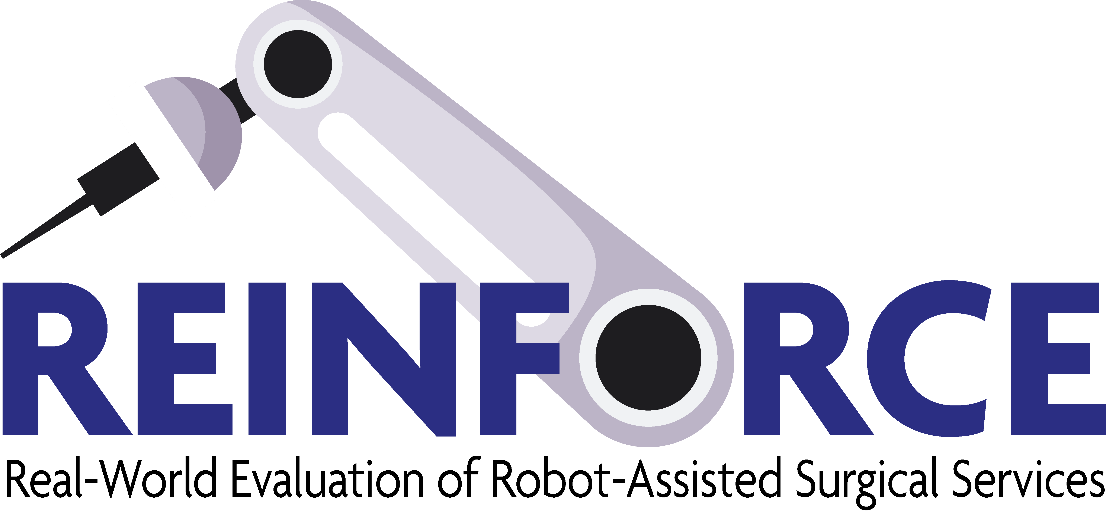 BACKGROUND
Over the next 20 years, surgery performed with the help of a robot (called "robot-assisted surgery" or RAS) is expected to increase rapidly around the world, especially for cancer conditions. It has already been approved for a wide range of surgical procedures, and for prostatectomy, it is the standard of care. Previous research shows that when RAS has been introduced in some clinical areas, it can help surgeons be more precise and can reduce a patient's hospital stay. Using RAS may also speed up training for surgeons, enabling them to become experts more quickly, and therefore reducing patient waiting times. However, despite these potential benefits the research to support RAS is limited. Work already completed (in REINFORCE: Work Package 1) shows that there is a need for evaluation, especially in service delivery and optimisation. 
RAS has not been tested in all clinical areas and is very expensive, with each robot costing over £1million. When RAS is introduced into hospitals it also requires special consideration as the set-up can be disruptive. The robot can take up a lot of space requiring physical modifications to operating theatres. The surgeons and the wider surgical team must change how they operate, and the patients' journey through treatment also has to change. It is not yet fully clear whether the benefits to patients or the NHS of doing surgery this way is worth the cost and the disruption in every speciality. This research study aims to answer that question and provide guidelines for the best way of doing it, if robotic surgery is shown to be useful.
AIMS
We aim to provide the NHS with the information needed on the benefits of RAS and how it affects the wider health system. This will help decide whether the benefits are worth the cost and disruption to services and whether RAS should be routinely available in the UK. It will also provide important guiding information on how best to provide RAS, if found to be useful.
STUDY DESIGN
We have designed the research to be able to measure the impact of robot-assisted surgery as it is introduced in the UK and scaled up in other hospitals already performing RAS but planning to expand services. It measures the safety and benefit of the new treatment as it is being rolled out. We will measure what happens to patients who get surgery as part of a RAS-enabled service and compare their outcomes (e.g. complications, recovery time) to conventional surgical services without RAS. We will also track how introducing RAS impacts on the staff and the surgeons, and how it affects wider care in hospitals across the country. We will also work out how much RAS really costs and whether the benefits are value for money.
The project is led by Professor David Beard (University of Oxford, co-CI) and Professor Marion Campbell (University of Aberdeen, co-CI) and is funded by NIHR HS&DR.
Contacts
Status
Ongoing