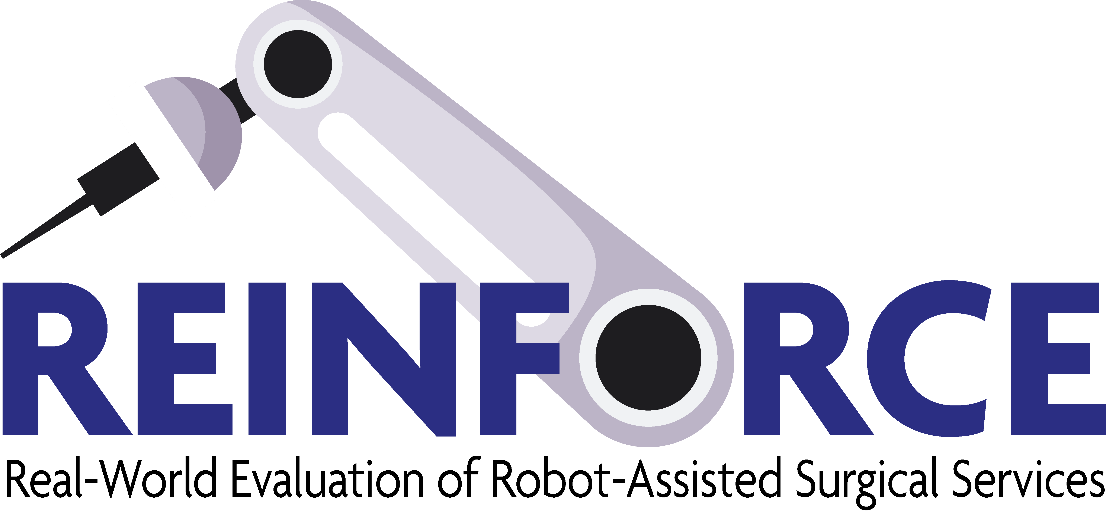 REINFORCE WP1 is a project which seeks to evaluate the barriers and facilitators to introducing Robotic Assisted Surgery (RAS) to the present healthcare system. The work is designed to enhance our understanding of the factors that may impact the adoption or performance of the new surgical technology. We will interview key stakeholders within the healthcare system (e.g. surgeons, wider theatre staff, service managers/commissioners, public partners and industry representatives). These interviews will be designed to elicit views on the barriers and opportunities to implement RAS within the current healthcare system. Interview data will be supplemented by documentary analysis of data sources related to the adoption of RAS. In addition, we will host focus groups to draw upon attitudes, feelings, reactions and beliefs about the widespread implementation of RAS within the healthcare system. The information gathered from these three methods of data collection will be assessed using frameworks, developed from the field of implementation science, designed to help researchers identify factors that influence behaviour and intervention implementation and effectiveness (and appropriate solutions). These solutions will be developed into evidence-informed implementation plans that can be used to optimise the introduction of RAS in the health service.  
This study will also provide essential groundwork for a future real-world evaluation of RAS as it is being introduced and scaled up in the NHS.   
The project is led by Professor David Beard (University of Oxford, co CI) and Professor Marion Campbell (University of Aberdeen, co CI) and is funded by Intuitive Surgical's European Research Board through an unrestricted grant.
Contacts
Status
Completed
Publications
Lawrie L, Gillies K, Davies L, Torkington J, McGrath J, Kerr R, Immanuel A, Campbell MK, Beard D. Current issues and future considerations for the wider implementation of robotic-assisted surgery: a qualitative study. BMJ Open2022;12:e067427. doi:10.1136/bmjopen-2022-067427
Lawrie L, Gillies K, Duncan E, Davies L, Beard D, Campbell MK (2022) Barriers and enablers to the effective implementation of robotic assisted surgery. PLoS ONE 17(8): e0273696. https://doi.org/10.1371/journal.pone.0273696