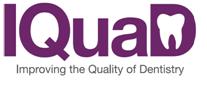 Periodontal disease is the most common oral disease affecting adults. Effective self-care (tooth brushing and interdental aids) for plaque control and removal of risk factors such as calculus, by periodontal instrumentation (PI), commonly known as a "scale and polish", are considered necessary to prevent and treat periodontal disease.  Despite evidence of an association between sustained good oral hygiene and a low incidence of periodontal disease there is a lack of reliable evidence to inform clinicians of the relative effectiveness of different types of Oral Hygiene Advice (OHA).
This multi-centre trial, funded by the NIHR HTA Programme, aimed to compare the effectiveness and cost effectiveness of theoretically based, personalised OHA or PI at different time intervals (no PI, 6 monthly PI or 12 monthly PI) or their combination to routine OHA, for improving periodontal health in dentate adults attending general dental practice.
Participating dentists were cluster randomised to provide routine (current practice) or theory-based personalised (to the needs of the patient) OHA. Clinical outcomes were measured at baseline and at 3 years follow-up by trained outcome assessors and participants were also followed-up by annual postal questionnaires.
The primary clinical outcome is gingival inflammation/bleeding on probing at the gingival margin measured by the Gingival Index of Loe.  
IQuaD showed no evidence of a difference in bleeding gums (primary outcome) between different frequencies of scale and polish (no scale and polish, 6-monhtly, 12-monthly over 3 years). The trial also showed no evidence of a difference in bleeding gums between clinical practices providing personalised and routine oral health advice to their patients. Even though trial participants valued getting a scale and polish, the evidence to support its health benefits in adults, healthy regular attenders to the dentist is lacking. The results of the study have been published in the British Dental Journal: https://pubmed.ncbi.nlm.nih.gov/33637926/
The IQuaD trial was led by Professor Jan Clarkson based in the University of Dundee.
Contacts
Status
Completed
Publications
Clarkson, J., Ramsay, C., Lamont, T. et al. Examining the impact of oral hygiene advice and/or scale and polish on periodontal disease: the IQuaD cluster factorial randomised controlled trial. Br Dent J 230, 229–235 (2021). https://doi.org/10.1038/s41415-021-2662-3
Goulao, et al. Three behavior change theory- informed randomized studies within a trial to improve response rates to trial postal questionnaires. Journal of Clinical Epidemiology (2020) 122:35 https://doi.org/10.1016/j.jclinepi.2020.01.018 
Duncan A, Bonetti, D, Clarkson J, Ramsay C on behalf of IQuaD Trial. Theory based response rate letter Intervention
Ramsay CR, Clarkson JE, Duncan A, Lamont TJ, Heasman PA, Boyers D, et al. Improving the Quality of Dentistry (IQuaD): A cluster factorial randomised controlled trial comparing the effectiveness and cost-benefit of oral hygiene advice and/or periodontal instrumentation with routine care for the prevention and management of periodontal disease in dentate adults attending dental primary care. Health Technol Assess 2018;22(38)
Jan E Clarkson, Craig R Ramsay, Paul Averley, Debbie Bonetti, Dwayne Boyers, Louise Campbell, Graham R Chadwick, Anne Duncan, Andrew Elders, Jill Gouick, Andrew F Hall, Lynne Heasman, Peter A Heasman, Penny J Hodge, Clare Jones, Marilyn Laird, Thomas J Lamont, Laura A Lovelock, Isobel Madden, Wendy McCombes, Giles I McCracken, Alison M McDonald, Gladys McPherson, Lorna E Macpherson, Fiona E Mitchell, John DT Norrie, Nigel B Pitts, Marjon van der Pol, David NJ Ricketts, Margaret K Ross, James G Steele, Moira Swan, Martin Tickle, Pauline D Watt, Helen V Worthington and Linda Young.  IQuaD dental trial; improving the quality of dentistry: a multicentre randomised controlled trial comparing oral hygiene advice and periodontal instrumentation for the prevention and management of periodontal disease in dentate adults attending dental primary care.  BMC Oral Health 2013, 13:58