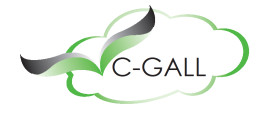 Gallstone disease (cholelithiasis) is one of the most common gastrointestinal disorders in industrialised societies. In the UK and North America, the number of surgical procedures for gallstone disease increased between 1950s and 1990s, reflecting both the rise in prevalence of gallstone disease and the use of cholecystectomy as the treatment of choice.
The aim of the C-GALL trial is to assess the clinical and cost effectiveness of laparoscopic cholecystectomy with observation/conservative management for preventing recurrent symptoms and complications in adults (aged 18 and over) presenting with uncomplicated symptomatic gallstones in a secondary care setting and considered suitable for cholecystectomy.
This NIHR Health Technology Assessment (HTA) programme funded trial is a multi-centre randomised controlled trial aiming to recruit 430 participants across 20 secondary care sites in the UK. Trial participants are followed-up for 18 months and the patient outcome is quality of life bodily pain which is measured using a questionnaire (SF-36) that is completed at entry into the trial (baseline) and then at 3, 9, 12 and 18 months. The primary economic outcome measure will be incremental cost per QALY.
The C-GALL trial is led by Professor Irfan Ahmed (NHS Grampian) and Professor Craig Ramsay (University of Aberdeen). C-GALL opened to recruitment in August of 2016.
For more information please see the C-GALL Study Website
Contacts
Status
Ongoing - In writing up